Alchemaster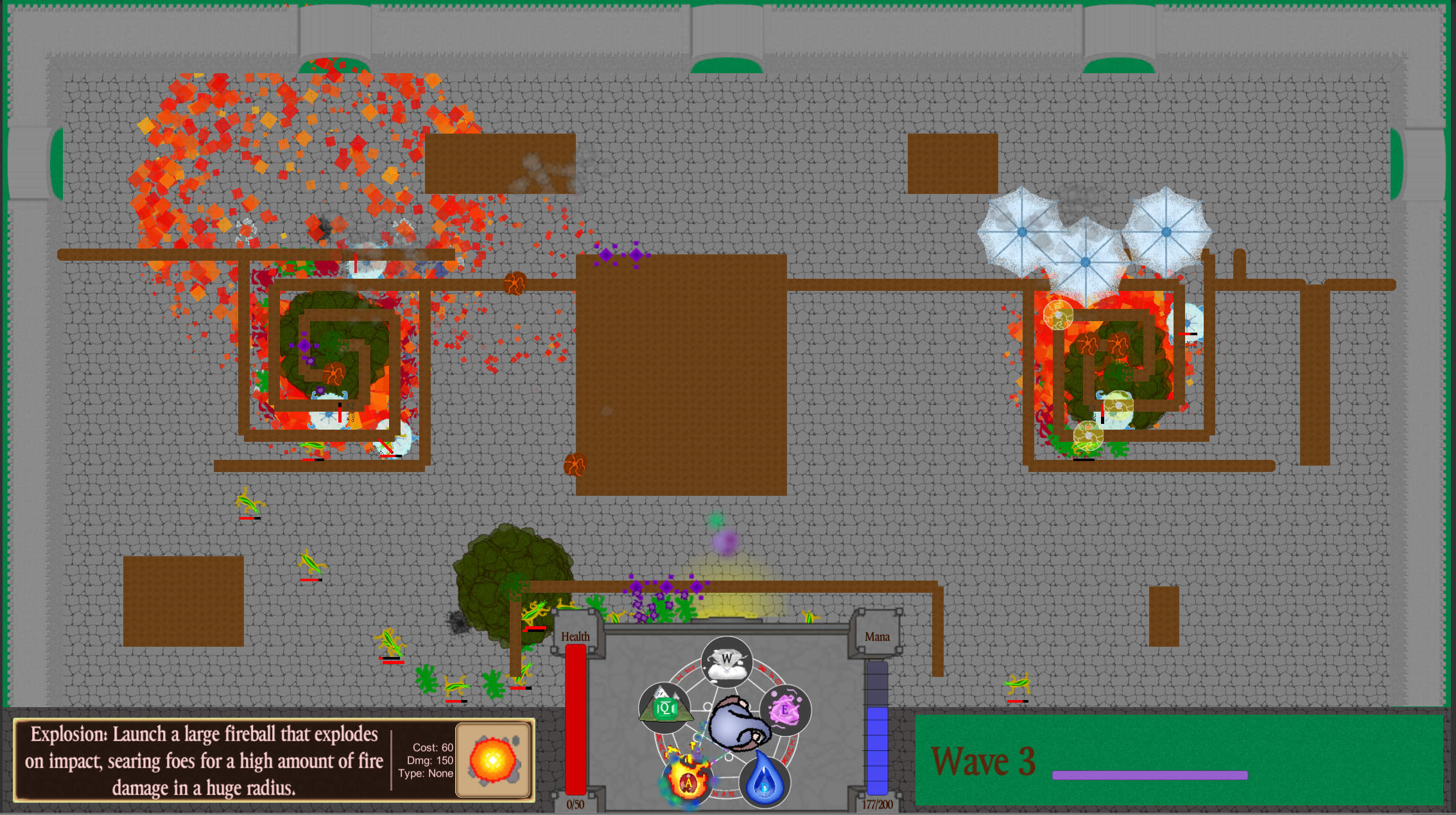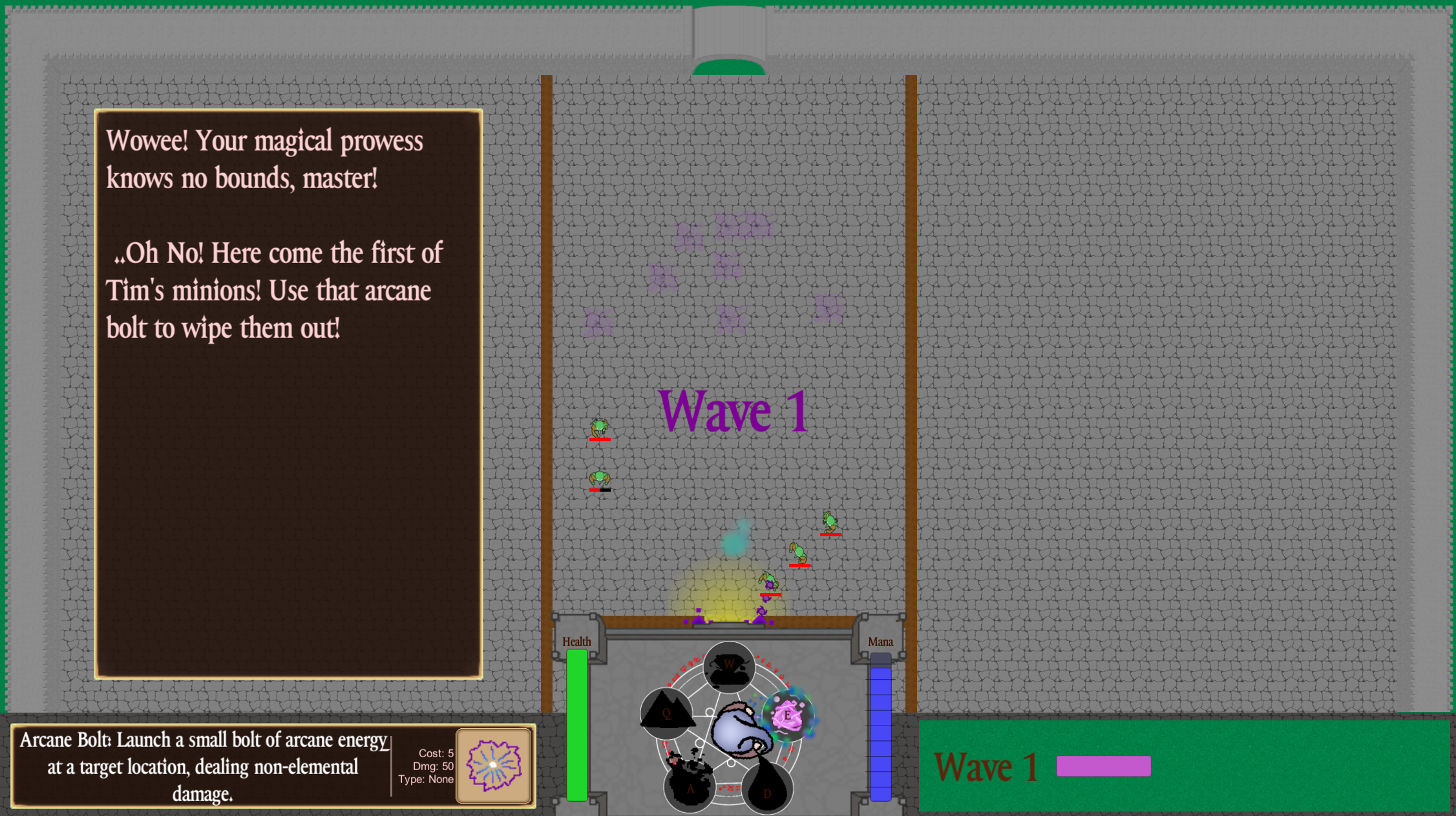 By:
Nathan Kennedy
Nikau Ferguson-Spence
Quinn Thorsnes
This is a tower defence game where you play as an alchemist, combining elements to cast spells. These spells will give you the power to face off against waves of goblins and other monsters assaulting your fort.
There is a large variety of spells with different effect to discover and play around with. HIGHLY RECOMMENDED: if this is your first time playing, go through the tutorial first.
Controls
Use the mouse to navigate navigational and context menus
A/Q/W/E/D keys to select elements
left click to cast spells
right click to remove walls
p/tab to pause
Known issues
Walls and Towers built by the player can sometimes be unsellable
Possible to cast placeable spells off grid by clicking in specific ways
Trying to access pause menu with p/tab crashes game in the tutorial