Kingdom of Elem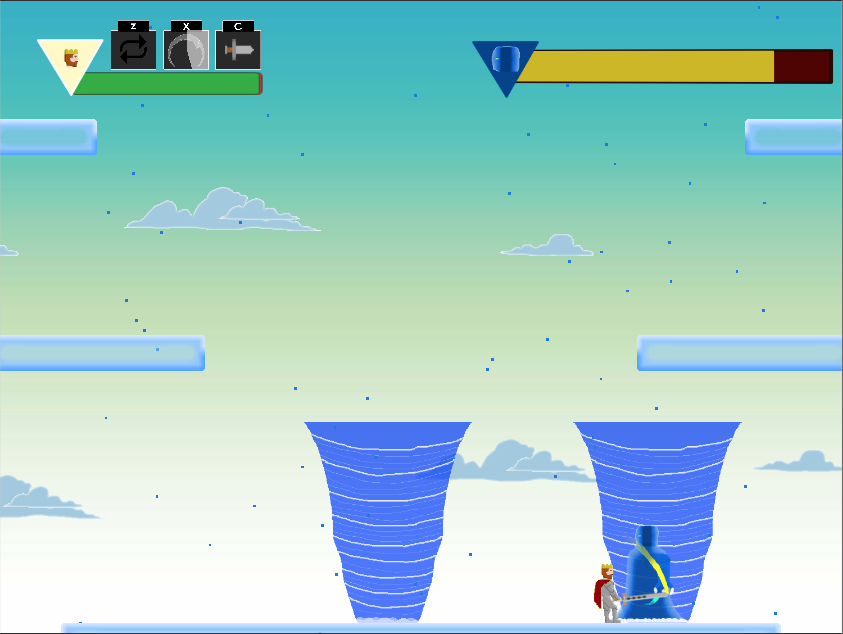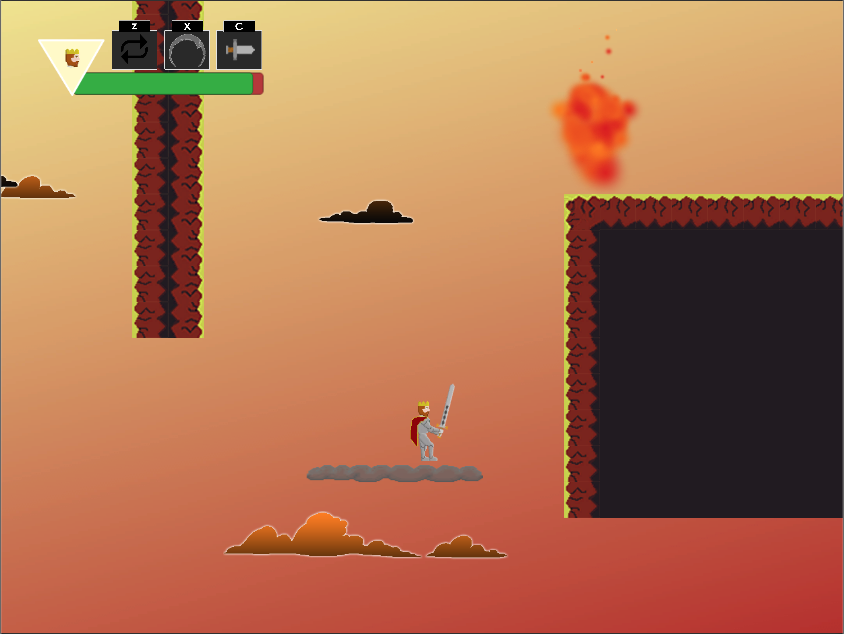 By:
Jacob Wallace
Tim Murray
Aaron Heller
Brendan Choun
Kingdom of Elem is an Action Platforming game that's centered around boss fights. You play as King Taal, on a journey to claim the gems; protected by the four elemental guardians to stop an ancient evil.
Controls
Horizontal arrows to move left and right
Up arrow to jump
Space to swing sword
C to throw dagger
X to use gem ability
Z to cycle through gems
P to pause
Known issues
If you move left and right while mashing melee you can damage hit the boss multiple times with 1 swing.
Credits
https://dumielauxepices.net/sites/default/files/fireball-clipart-pixel-sprite-606881-3233248.png for the fireball.
"Grunt 2" by N3B Licensed Creative Commons-BY 3.0: https://opengameart.org/content/grunt-2
"Grunt" by N3B Licensed Creative Commons-BY 3.0: https://opengameart.org/content/grunt
"Spell 4 (Fire)" by Bart K. Licensed Creative Commons-BY 3.0: https://opengameart.org/content/spell-4-fire
"Fleshy Fight Sounds" by will_leamon Licensed OGA-BY 3.0: https://opengameart.org/content/fleshy-fight-sounds